Fibre Glass Platform Trolley Ladder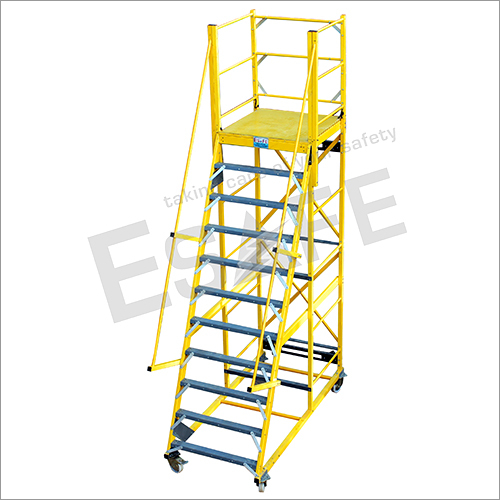 Fibre Glass Platform Trolley Ladder
Product Description
There is high quality Fibre Glass Platform Trolley Ladder offered by us that provides numerous advantages that traditional ladders lack. It is a semi-fixed ladder, nonadjustable in length, supported by attachments to an overhead track, the plane of the ladder being at right angles to the plane of motion. The ladder is designed by keeping in mind the need of the industries and commercial applications. The Fibre Glass Platform Trolley Ladder is very safe for use and is very durable.

Loading Capacity of 100 kg.

Available from 6 feet to 12 feet working platform height.